Service Appointment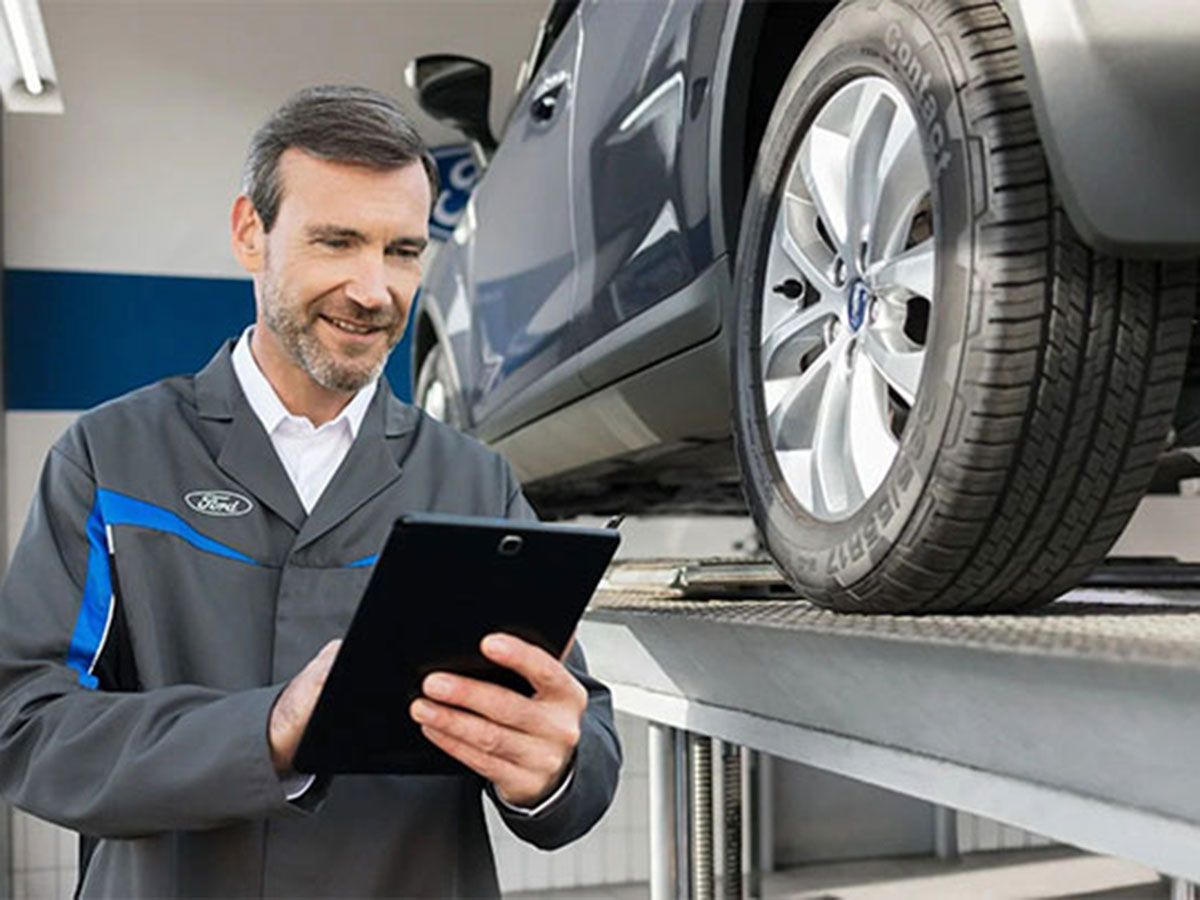 Schedule a Service Appointment
Over the years, the Ford Motor Company has earned a reputation for building automotive products that are rough and ready but relatively easy to maintain. Over the last two decades, they have developed many valuable refinements and have earned prominence in the electric vehicle and hybrid markets. Still, like any automobile, your Ford F-150, Explorer, Escape, Fusion, Mustang, or what-have-you will need regular care and maintenance to achieve the long operational life that Fords are capable of exhibiting. Here at Hollingsworth Richards Ford in Baton Rouge, our team of trained, certified, and highly experienced Ford technicians have developed an optimal system of inspection and service designed to keep your Ford in great shape for its expected operational lifetime.
Schedule Ford Service for the Life of Your Vehicle
The Ford Motor Company has developed a comprehensive inspection and service checklist which every quality Ford service provider adheres to. Our initial checklist is based on key inspection points commonly found in a multi-point inspection. Our team uses this basic checkup and service protocol on which to base further and maintenance as needed.
Why You Need to Schedule a Service Appointment
There are many benefits to a multiple point inspection and regular comprehensive service. It allows our automotive technicians to discover and remedy hard to diagnose problems and to anticipate possible and developing faults. Not only is this the best way to get optimal performance out of your Ford F-150, Explorer, Escape, Fusion, or Mustang, but it will help you to avoid developing mechanical issues that can lead to expensive replacements and repairs that can take you off the road indefinitely. Neglecting potential problems with your transmission, engine block, and other critical systems can and will lead to damage that could be more expensive to repair than your vehicle's total price.
---
Schedule Inspection and Service at Hollingsworth Richards Ford Today
Our team of automotive experts here at Hollingsworth Richards Ford in Baton Rouge, LA, wants to earn your business for the long haul. We're determined to do this by delivering proactive care and service that will save you money over time and keep your Ford car or truck running safely and reliably in all seasonal conditions. To learn more, call or find us online today to schedule your initial inspection appointment. You'll be glad you did.
Visit Hollingsworth Richards Ford For All of Your Maintenance and Repair Needs
Hollingsworth Richards Ford is home to a fully-certified Ford service department. We offer comprehensive vehicle services including routine maintenance, major repairs, and recall services, completed by Ford-certified technicians. To schedule an appointment, visit our online scheduling page, or contact our service department by phone.